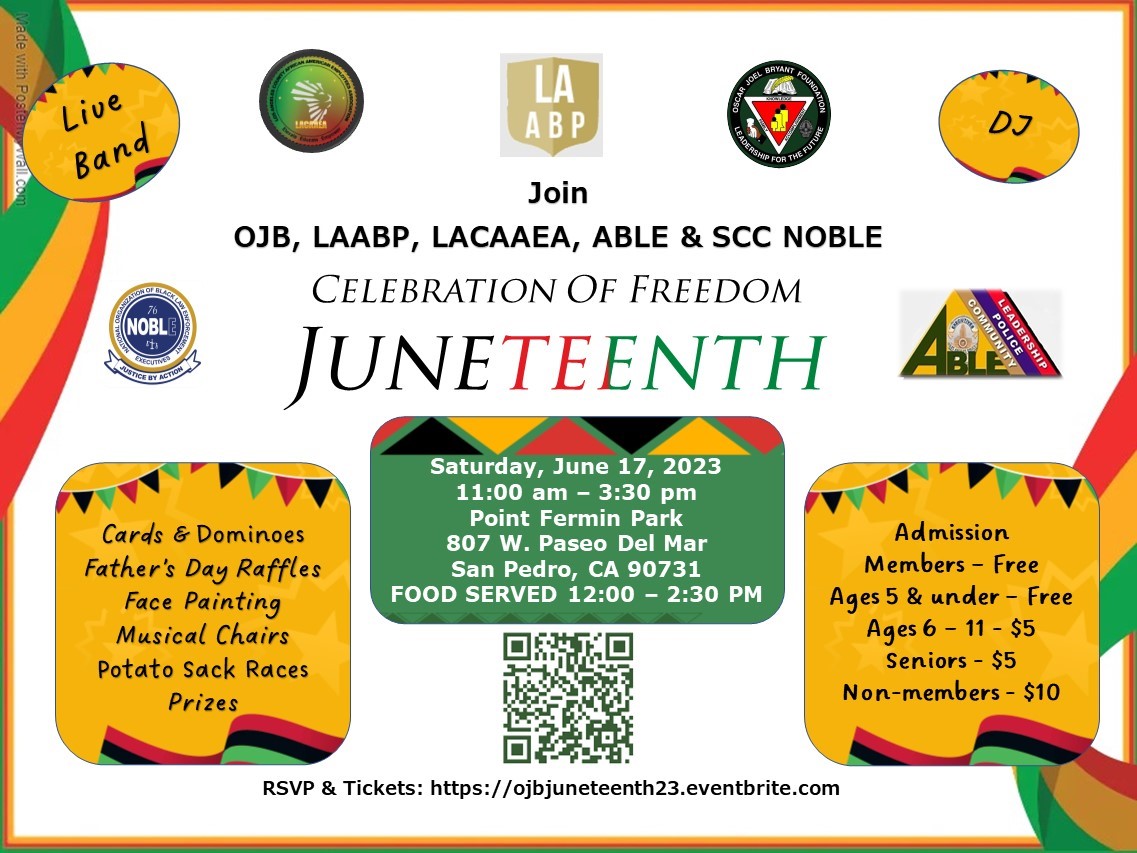 2023 Juneteenth Celebration FREE to All SCC NOBLE Members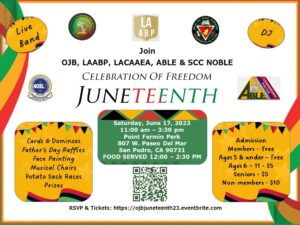 We cordially invite you to join us in celebrating Juneteenth on Saturday, June 17, 2023. at Point Fermin Park a significant and historic occasion in American history. Juneteenth commemorates the emancipation of enslaved African Americans and represents the end of slavery in the United States.
On this special day, we will come together to celebrate and honor African Americans' achievements, resilience, and cultural contributions. It will be filled with joyful festivities that embrace the spirit of freedom and equality. So Bring your family and spend the day with friends.
Please use the QR-Code that will take you to an Eventbrite page or go ojbjuneteenth23.eventbrite.com to RSVP. Remember, it is FREE for SCC Noble members. It will be an opportunity to connect and unite as we acknowledge the past and celebrate the future.
We look forward to your presence as we celebrate Juneteenth.
Sincerely,
Chris Waters
SCCNoble President